Solve doubts at the time of purchase and win over new consumers
Answer your customer's questions during the search and purchase decision flow, with the GoBots Questions and Answers feature, available on the product pages of your website.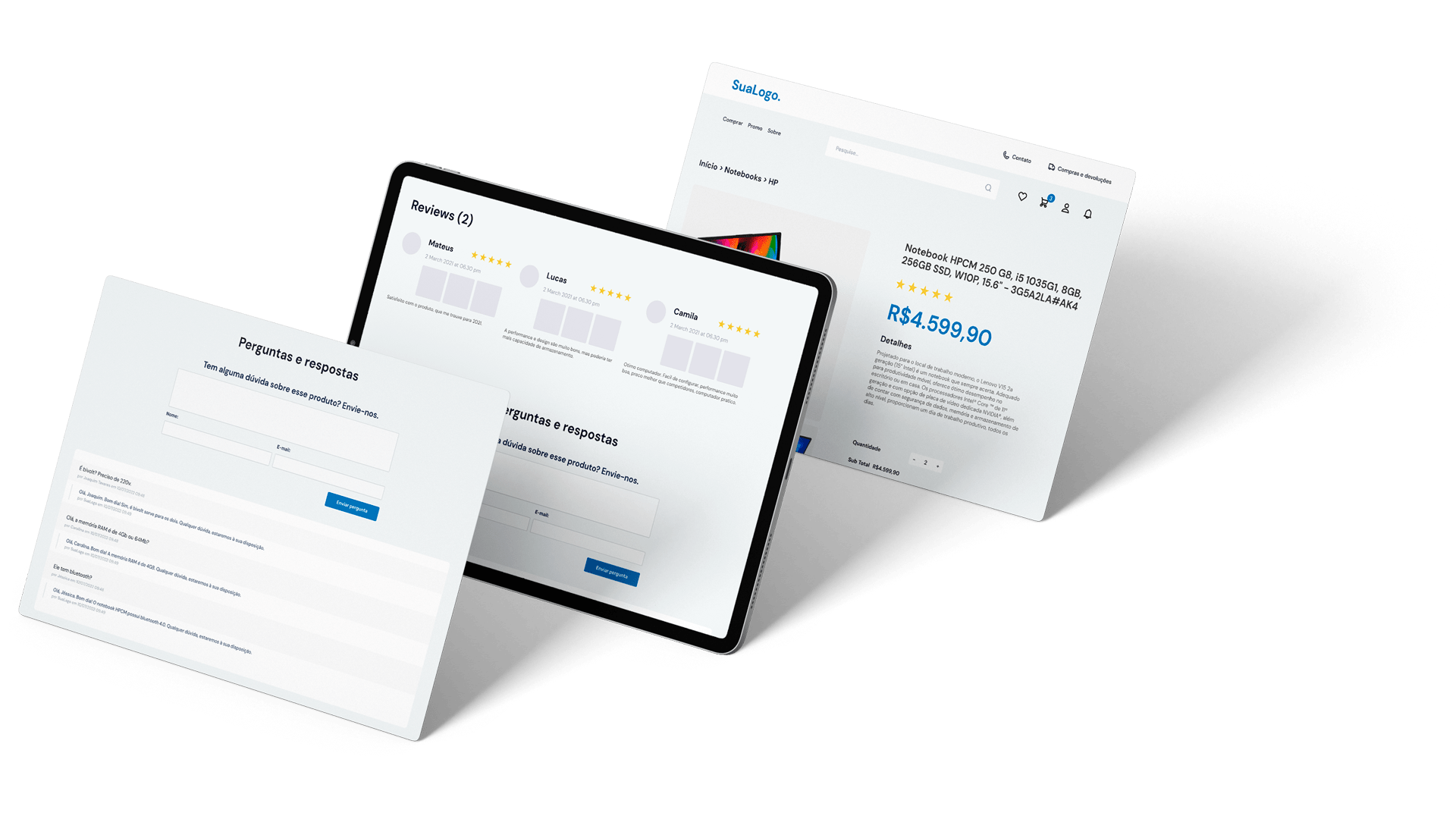 Questions and Answers Section
"The implementation of an Intelligent Q&A Module for the product page can be a key turning point in the sales of an e-commerce"
It is not uncommon for an ecommerce to have problems with the conversion rate
In a virtual store, several factors can influence this metric not to be as high as the entrepreneur would like.
As much as conversion is a "science" that does not always provide quick answers, there are ways such as question and answer section with a lot of potential to bring you positive results in a short period of time.
is the increase in conversion when the buyer interacts with a Q&A (Question and Answer) content.
of online shoppers are less likely to buy a product if there are no Questions and Answers (Q&A). The number grows to 33% when we consider Gen Z.
of US adult shoppers say they are more likely to abandon their cart if they can't find a quick answer to their questions, according to Forrester.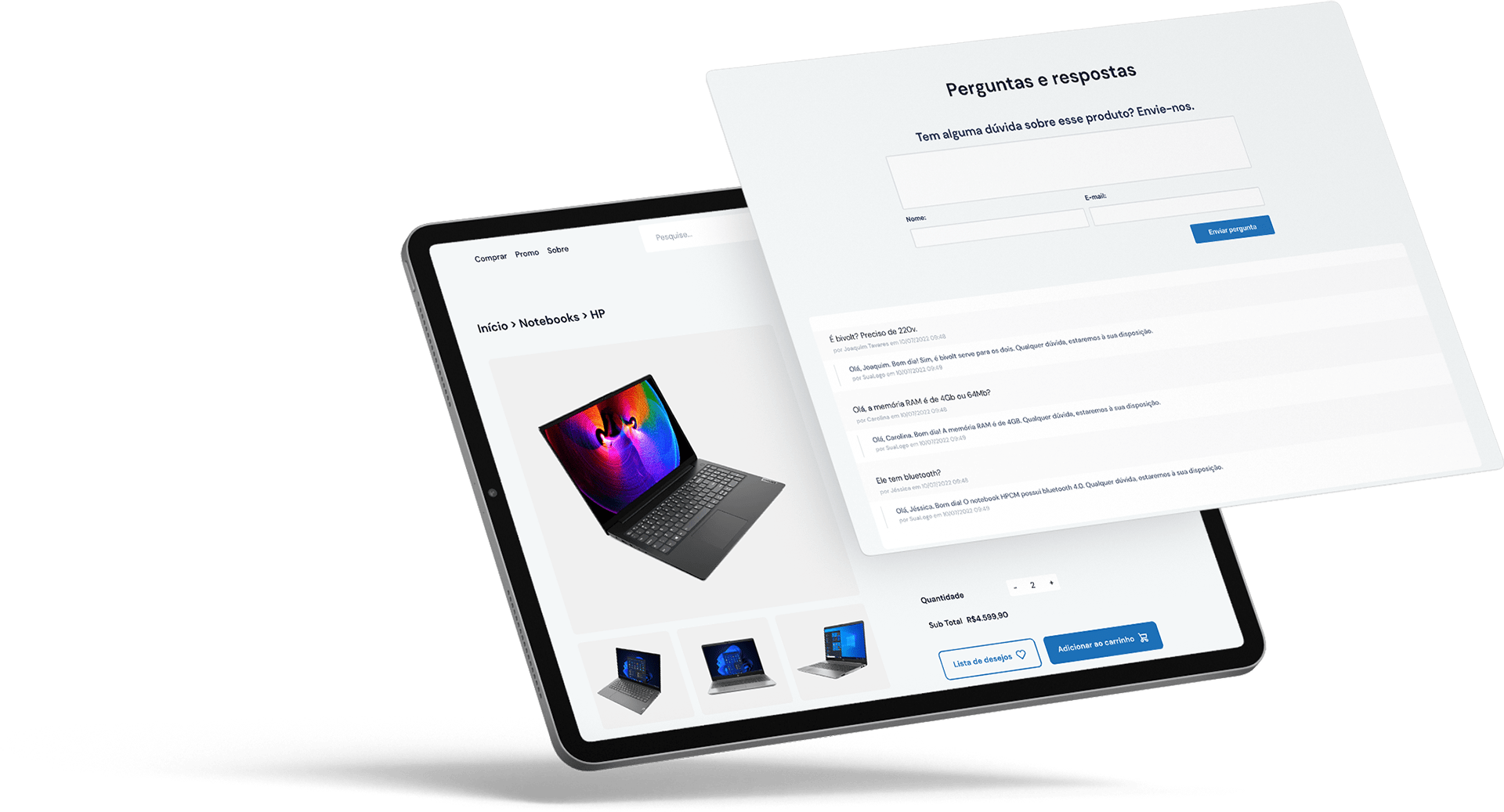 Now you can have a smart Q&A module on your e-commerce product pages
increase conversion being immediately available 24/7;
Content platform effect, customer questions and answers contains the most searched terms, being relevant to the site's SEO;
Understanding the main causes of purchase abandonment and interests of buyers, to improve advertisements.
Increase sales conversion with immediate responses
Interact assertively with your audience, inspire more transparency and trust during the customer experience and even improve your brand loyalty strategies.
Plug and Play
An easy-to-install plugin with API access to fetch product information without requiring a lot of software development.
Automatic replies
Include a question field on your website, and let our artificial intelligence solve your consumers' doubts.
own panel
Gain access to an exclusive GoBots dashboard to view all the questions you receive on your website's products on a daily basis.
38% of consumers who ask questions on product pages, end up making a purchase.
Turn questions into sales!
The interaction between companies and consumers can increase by up to 3 times the percentage of sales. See how to take advantage of this benefit with GoBots!